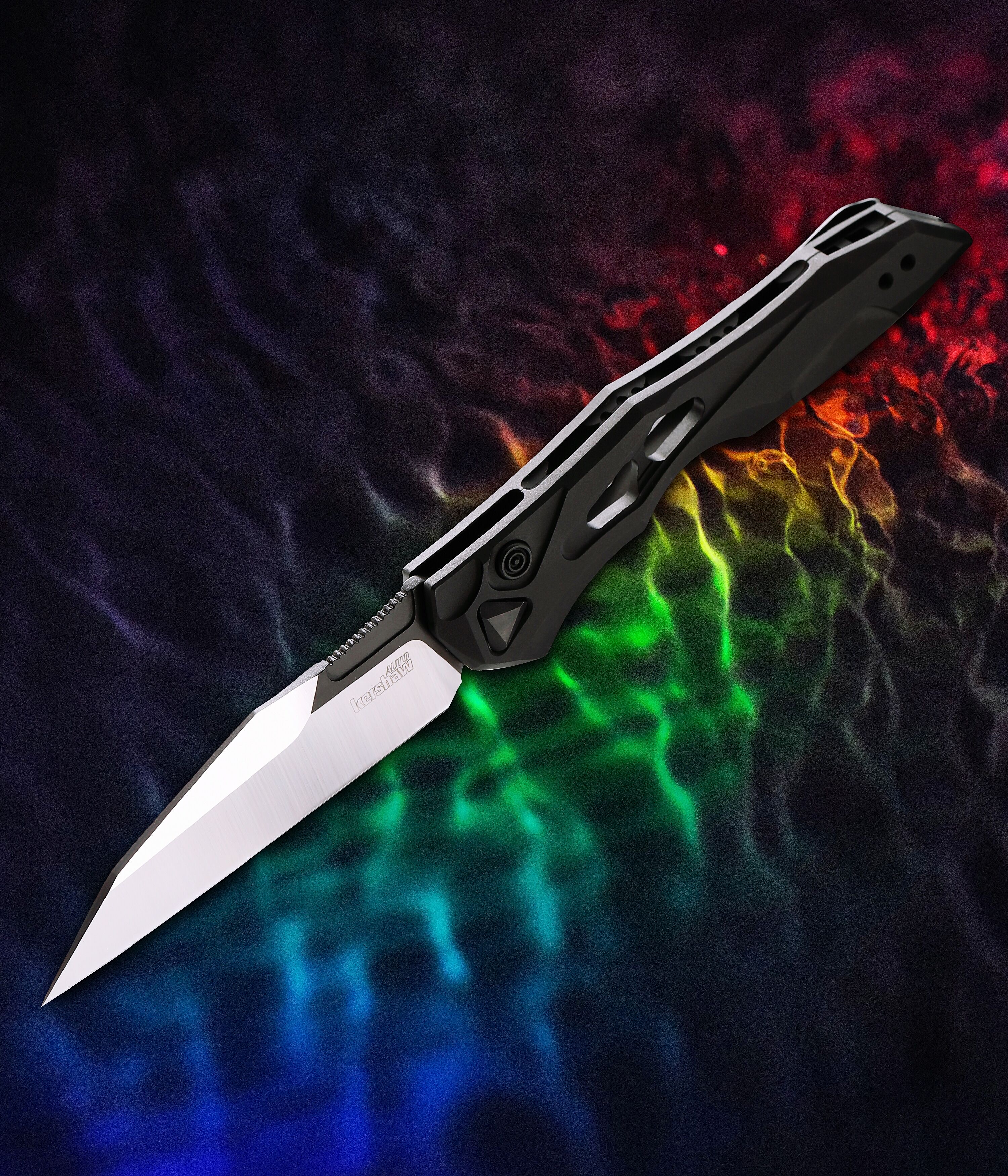 "Kashow 7650Launch13" length: 20cm, blade length: 8.3cm, thickness: 0.3cm, blade material: cpm-154, hilt material: aviation aluminum, total weight: 68g. Surface: high strength oxidation black, process: the blade adopts precise CNC water grinding treatment, the whole handle adopts CNC computer logical (CNC) line processing. The most conspicuous place near the root of the blade is still the traditional character of kaxiu. The same position on the back is clearly marked with made in USA and steel model number.
Steel configuration is not low. CPM154 is adopted, as all old dao friends know, this is butterfly's imperial steel. Although a little old, but excellent rust resistance, good retention, making knives is excellent.
For the handle part, the Catshow 7650 Launch13 is clearly a well-designed, streamlined spindle handle with an asymmetrically sized head design, thick at the front and thin at the back.
Because of the side jump, the opening mode of the 7650 Launch13 is very simple. Just press the opening button with your thumb and the blade will pop out quickly, and enter the combat state in half a second. The whole dao is very cool in shape and feels very good. As the latest product of Kaxiu in 2020, it is favored by dao collectors. It is a tactical knife with collection value and high appearance level. .